First, our sympathies to all affected by the Covid-19 virus, and a thanks to Hughes Aircraft Company for building Telstar, the communications satellite that started the global communications system that enables telemedicine.
Our older readers will remember the hit song 'Telstar' by The Tornadoes in 1962. The Tornadoes used a rare organ called a 'clavioline' – a precursor to the Moog Synthesizer -- Just in case you need to know for a game show. More at the end, but enough non-essential 'stuff'. Back to essentials.
The Covid-19 Virus' ease of transmission prompted many covered entities to explore telemedicine as an option to 'in-clinic' visits. This in turn prompted concerns at many covered entities about how to remain compliant and provide this needed service. We're getting questions such as:
Is telemedicine OK for 340B?
What sort of policy do I need for using 340B in telemedicine?
The good news is that HRSA does recognize Telemedicine as a healthcare delivery modality. Their FAQ on the topic is below: [https://www.340bpvp.com/resource-center/faqs/]
Question: Is telemedicine an eligible service to qualify for 340B drug pricing in a covered entity?
Answer: In the case of eligible hospitals, the clinic at which the covered entity provides healthcare services must be an integral part of the hospital, listed as reimbursable on its Medicare cost report. In the case of all other covered entities, the patients must be provided healthcare services by the covered entities that are within the scope of the grant or other statutory basis for eligibility. The entity is responsible for meeting the definition of a patient.
Here is a [LINK] to the formal 340B patient definition. You can clink on the [LINK] for reference, and you will find the definition shown to the right:
As telemedicine is not common in all locations, the lack of familiarity may make it easy to 'over-think' telemedicine and make this service more complicated for 340B compliance than it is. However, a possible policy statement to cover 340B compliance in telemedicine might include:
When telemedicine is utilized for patient care, all other rules of eligibility are met consistent with HRSA statutes and rules within the 340B Drug Program, and the <CE name> 340B policy and procedure.
There is likely to be significant variability in how CEs manage telemedicine. This variability may be more noticeable during the Covid-19 outbreak as entities try to accommodate excess volume.
Critical keys to 340B compliance include proper documentation and auditing to ensure adherence to policy. This is the same for telemedicine patients as normal 'walk-in' patients. As with any new or modified process, audit it to assess if it is compliant, and if there are any potential gaps in compliance.
We recommend:
Find out which clinics within your organization use telemedicine.
Determine if the telemedicine patients are registered using the same process as walk-in patients, and if not, how that registration differs, and if it is different enough to warrant special notation in your P&P.
Audit several (pick a number that seems reasonable to your oversight committee) each month for compliance. When you are comfortable that this is not an issue, return to normal audit processes.
Although our team has not observed specific issues related to telemedicine, it has remained somewhat rare as of Winter of 2020. If this is a new service for your facility, take time to assess the process for compliance.
And for those amateur historians, take a walk down memory lane and listen to Telstar. And be sure it is the version by the Tornadoes, not the Ventures. And if you do, note that the sound of a rocket taking off is the recorded sound of a flushing . . . enough said – you can look it up here https://americansongwriter.com/the-tornados-telstar/ .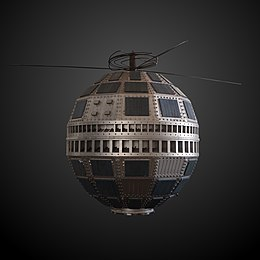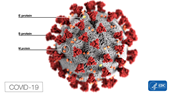 Opinions stated in this Blog are the opinion of the author.