Viruses constantly change through mutation when transmitted, and new variants of a virus are expected to occur. This is the case with COVID-19 and the Delta variant. Multiple variants of COVID-19 have emerged in the U.S., though the original variant that caused the initial COVID-19 cases in January 2020 is no longer circulating as newer variants have increased.i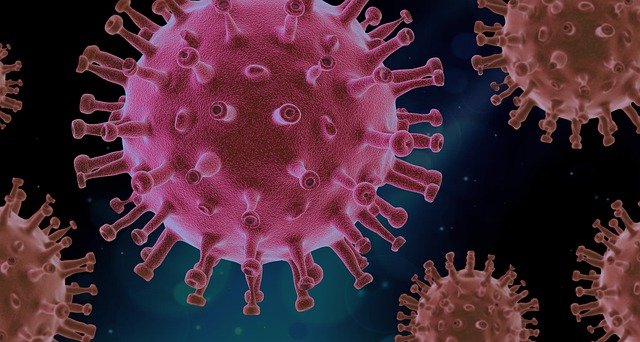 Sometimes new variants appear and then disappear. Some variations allow the virus to spread more easily or become resistant to treatments or vaccines. All the COVID-19 variants (Alpha, Beta, Gamma, Delta) were first identified outside of the U.S. in the United Kingdom, South Africa, Brazil, India, and Japan; respectively.
The World Health Organization (WHO) has identified additional variants of interest (VOI):
Epsilon (B.1.427 and B.1.429)
Eta (B.1.525)
Iota (B.1.526)
Kappa (B.1.617.1)
Lambda (C.37): Designated a VOI by the WHO in June 2021ii
Zeta (P.2; B.1.526.1; B.1.617; B1.617.3)
What Makes the Delta Variant Different?
Compared to the original virus and previous variants, Delta is more contagious and spreads easily among unvaccinated and even vaccinated individuals.
Benefits of Vaccination
Currently, 80% to 90% of hospitalized patients with COVID-19 are unvaccinated, in spite of the fact that the unvaccinated population represents only 30% of adults in the U.S. Although breakthrough infections happen much less frequently than infections in unvaccinated people, individuals infected with the Delta variant, including fully vaccinated people with symptomatic breakthrough infections, can transmit the virus to others.
The Centers for Disease Control (CDC) continues to assess data on fully vaccinated people with asymptomatic breakthrough infections transmitting the virus and how to handle those situations in this dynamic environment (e.g., whether to mask certain conditions and/or administer booster shots). The greatest risk of transmission remains with unvaccinated people, who are much more likely to contract, and therefore transmit, the virus.
Weighing the Risk of Vaccines
We've had tremendous success with vaccines historically, but nearly all vaccines have a risk-benefit. When it comes to the rare side effects of the COVID-19 vaccine, the benefit clearly outweighs the risk versus the risk of contracting the virus.
The vaccines available in the U.S. – Pfizer, Moderna, and Janssen – are highly effective against the Delta variant, and it appears that fully vaccinated people may be infectious for shorter periods of time. Only modest differences in vaccine effectiveness were noted with the Delta variant as compared to the Alpha variant in patients receiving two vaccine doses. Differences in vaccine effectiveness were more marked after receipt of the first dose. This finding would support efforts to maximize vaccine uptake with two doses among vulnerable populations.iii
Pediatric Implications
The highly contagious Delta variant is driving a surge of infections in children. As some schools allow students, with or without masks, back into the classroom, many of those schools are forced to close their doors and resume virtual learning. The American Academy of Pediatrics sent a letter recently to acting FDA Commissioner Janet Woodcock urging the agency to continue pursuing authorizing vaccines for children under 12 years of age.iv
Why Do Recommendations for Infection Control Keep Changing?
We're in a dynamic situation with COVID-19 and the Delta variant. The virus itself is constantly changing as a result of transmission, which is why the CDC updates the guidance regarding COVID-19 regularly. The scientific method dictates that we must continue to adapt as the virus changes.
When the CDC recommends vaccination, masking, and social distancing, we're not going backward. We must continue to adjust our strategies as we understand more about how to control an evolving virus.
Conclusions
Given what we know about the Delta variant, vaccine effectiveness, and current vaccine coverage, the best strategy for avoiding COVID-19 is still a layered approach:
Get vaccinated
Avoid the virus (Masking, handwashing, social distancing, etc.)
The number one strategy remains vaccination because vaccination fundamentally changes the host response and transmissibility of the virus. The anticipated Federal Drug Administration (FDA) approval of the Pfizer vaccine likely will go a long way to instilling confidence in vaccination.
For more information, please visit cpspharm.com.
---
i https://www.cdc.gov/coronavirus/2019-ncov/variants/understanding-variants.html
ii https://www.who.int/en/activities/tracking-SARS-CoV-2-variants
iii Lopez Bernal J et al. Effectiveness of Covid-19 Vaccines against the B.1.617.2 (Delta) Variant. N Engl J Med. 2021 Jul 21:NEJMoa2108891. doi: 10.1056/NEJMoa2108891.
iv http://www.theinsightpost.com/2021/08/09/pediatric-hospitals-filling-up-as-delta-variant-surges-covid-updates/