CPS' newly-formed GPO Comprehensive Purchasing Alliance (CPA) is partnering with Leiters to be the leading 503B service provider to the CPA membership.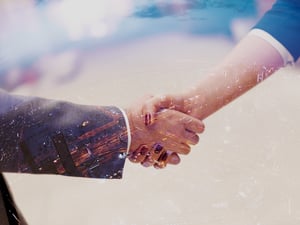 Through this agreement, Leiters will provide CPA members with its full portfolio of 503B compounded sterile preparations including operating room products such as pre-filled syringes, pain medicines, and a pharmacy fill service for the ON-Q* Pain Relief system. Also covered by the contract are ophthalmology medicines including FDA-compliant repackaged Avastin®.
Founded in 1926, Leiters is a market leading FDA-registered 503B outsourcing provider of high-quality hospital and ophthalmology compounded sterile preparations. Leiters provides outsourced medications across the continuum of healthcare including, hospitals, surgery centers, physician offices and clinics.
Leiters is dedicated to ensuring that hospitals and health systems have access to high-quality compounded medicines. With the new agreement in place, CPS can deliver these drugs to clients reliably and cost effectively through its CPA. CPS selected Leiters based on quality and reliability of supply along with its ever-expanding portfolio.
Both CPS and Leiters work closely with Prodigy Health. Through this new agreement CPA members will also be able to access Leiters products and services direct through Leiters or Prodigy Health.
This is another example of CPS' commitment to creating value for clients through opportunities such as the CPA where members will be able to access quality ready-to-use pharmaceuticals that support patient safety and outcomes.
For more information on the CPS' CPS, email contactus@cpspharm.com