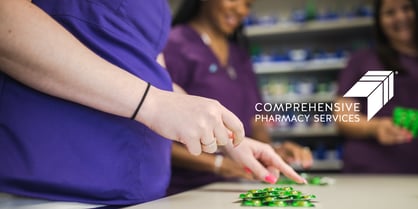 Patient safety is a top priority for all hospitals and health systems. Not only do C-Suite executives want to ensure that their enterprise is delivering clinical excellence in patient care, reducing the possibility of adverse events can also benefit the hospital financially.
Staying on top of these issues is fundamental to ensuring patient safety:
Medication safety – Medication errors are common and can seriously compromise patient safety and quality of life. These errors often occur during prescribing, dispensing or administration of the drug and cause adverse drug events that result in patient rehospitalization and in some cases mortality.
Controlled substance diversion – Healthcare workers who may be impaired by drugs or alcohol are at risk for causing patient harm. The impairment may come from controlled substances diverted within the facility. Medication dilution or substitution due to drug diversion may result in sub-optimal patient care. In addition, potential contamination of vials can pose an infection control threat.
Sterile compounding – Every hospital and health system executive is aware of the compounding tragegy that occurred in 2012 in Framingham, Massachusetts, when a contaminated drug killed 64 and sickened more than 750 people nationwide. Since that event, state and federal regulators have stepped up their audits of compounding pharmacies in order to ensure patient safety. Now more than ever, compounding facilities must be in compliance with regulations to protect their patients.
Survey preparedness – Accreditation agencies like The Joint Commission set standards for patient safety within hospital operations. Medication management affects virtually all patients within our facilities, and our compliance with the standards reduces risk and enhances patient care.
The CPS Regulatory Quality Audit
To address these issues and enhance patient safety, CPS has developed and launched the Regulatory Quality Audit (RQA). This is a new initiative that ensures compliance with regulations and best practices for issues that pose high risk to patients and healthcare facilities. Although not specifically a medication safety tool, the RQA reinforces medication practices along with other best practices to protect patient safety.
Components of the RQA
Patient safety is impacted by everyday quality practices performed by hospital staff and is woven into many of the accreditation standards that CPS follows and recommends. The RQA is divided into 4 sections that focus on regulatory requirements and quality-related elements. Here are the 4 sections that make up the RQA:
Medication Sagety/Quality

Tracks ISMP Targeted Best Practices 1-14
Focuses on high alert, pediatric, ordering and formulary practices

Controlled Substance Accountability

Covers security practices to minimize unauthorized access
Monitors to detect and prevent diversion and impaired healthcare workers

Sterile Compounding

Follows USP compliance elements for safe compounded sterile products

Regulatory Requirements

Examines and recommends policies that support safe pharmacy practice
CPS' RQA establishes best practices that enhance patient care and safety. To learn more about how CPS can help advance patient care at your hospital or health system, visit cpspharm.com.