National Hospital Week, traditionally celebrated May 10-16, takes on a bigger meaning this year in light of COVID-19. More than ever, our hospitals, health systems and healthcare workers are going above and beyond to serve their communities and keep us safe during this pandemic.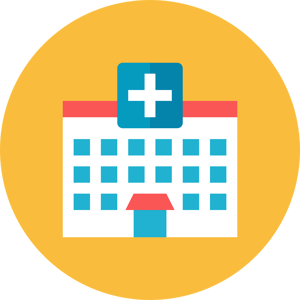 National Hospital Week provides an opportunity to thank all of these dedicated professionals including physicians, nurses, pharmacists, therapists, administrators, support teams and volunteers who keep our hospitals running. We see the sacrifices you are making and we thank you.
CPS Teams on the Frontlines
As one of the leading providers of pharmacy services to hospitals and health systems across the country, this week is personal for us. Our pharmacy teams are imbedded on the frontlines, working arm-in-arm with our clients to ensure their success. A big CPS thank you to all of our employees in these roles. We are so proud of you and the work you are doing.
History of National Hospital Week
National Hospital Day was first observed on May 12, 1921, which would have been Florence Nightingale's 101st birthday. In 1953, the day was expanded to National Hospital Week. According to the American Hospital Association, the week is intended to shine a light on the work of hospitals and their employees, inspiring a friendly reminder that hospitals are essential to the communities they serve.
National Hospital Week is the nation's largest healthcare event. Today, more than 5 million people work in U.S. hospitals, and this week gives all of us an opportunity to thank our healthcare professionals and celebrate their dedication to the greater good.