At Comprehensive Pharmacy Services (CPS), we have one of the largest teams of pharmacists focused on hospital pharmacy in the country, some 2,500 strong, serving 800 clients across the nation.
January 12th is National Pharmacist Day, observed in recognition of all pharmacists across the nation. According to the U.S. Department of Labor, there are nearly 300,000 pharmacists and nearly 400,000 pharmacy technicians employed in the United States today.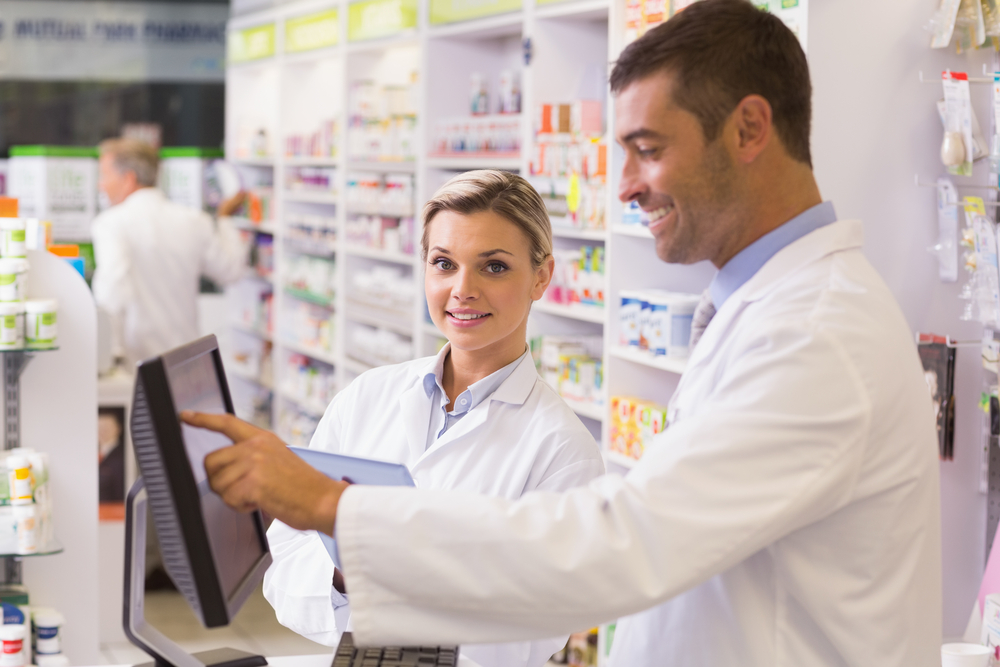 At Comprehensive Pharmacy Services (CPS), we have one of the largest teams of pharmacists focused on hospital pharmacy in the country - some 2,500 strong - serving 800 clients across the nation. To them and our colleagues in other hospital pharmacies and in other pharmacy settings, we thank them for their incredibly important work that helps improve healthcare quality, outcomes and costs.
Huge Impact on Patient Care
Pharmacists truly are the frontline of patient access and play a crucial role in care as the U.S. population ages and increasingly relies on prescribed medication. Pharmacists also make invaluable contributions to patient care and outcomes in hospitals, outpatient clinics, retail pharmacies, specialty pharmacy settings and within other healthcare organizations.
Pharmacists indeed carry an immense responsibility for the health and safety of patients and are experts in ensuring the safety, quality and efficacy of each and every medication. They make sure that the drug and dosage are correct for each patient's condition, and they understand the complex potential interaction of drugs that patients may be taking together.
A Brief History of an Iconic Profession
The University of the Sciences in Philadelphia, the first pharmacy school in North America, was established in 1821 when 68 apothecaries met with the goal of improving scientific standards and training more competent apprentices and students. Though the student body was limited to men in the early days, the university officially became coeducational in 1876, issuing the first pharmacy degree earned by a woman in the U.S. to Dr. Susan Hayhurst, who graduated from the university in 1883. Dr. Hayhurst served as the head of the pharmaceutical department at the Woman's Hospital of Philadelphia for 33 years.
In 1921, the school changed its name to the Philadelphia College of Pharmacy and Science. With state authorization, the university began to grant undergraduate, master's and doctorate degrees in pharmacy to its growing body of graduates.
In fact, CPS owns a part of the rich history of this profession, having been founded nearly half a century ago to help hospitals deliver effective round-the-clock pharmacy services and have a broader impact on the clinical, operational and financial performance of hospitals.
The Pharmacy Profession Today
The profession has evolved dramatically over the years. Historically, the primary role of the pharmacist was checking and distributing drugs to doctors for patient prescribed medication. Today, pharmacists are directly involved in patient care as an integrated member of the healthcare team. As such, pharmacists impact the quality of patient care and ensure the safe and effective use of medication, reducing costly patient readmissions and adverse drug interactions.
Becoming a pharmacist requires six to eight years of post-high school education, including earning a Doctor of Pharmacy (Pharm.D.), a 4-year professional degree. Pharmacists must be licensed, which requires passing both the state and the North American Pharmacy Licensing Examination. They must stay current with new drugs, which demands participation in ongoing continuing education courses.
At this advent of a new decade, pharmacists today guide patients on a number of medication issues, including:
Education on the correct use of prescriptions and over-the-counter medications
Possible side effects of the medication they are prescribed
Mitigating possible interactions between all drugs patient may be taking
Best over-the-counter medication for common problems
Managing diabetes
Smoking cessation
Disease prevention
Nutrition
At CPS, we are proud of our large and integrated team of pharmacists and pharmacy support professionals who are advancing pharmacy practice… one patient at a time.